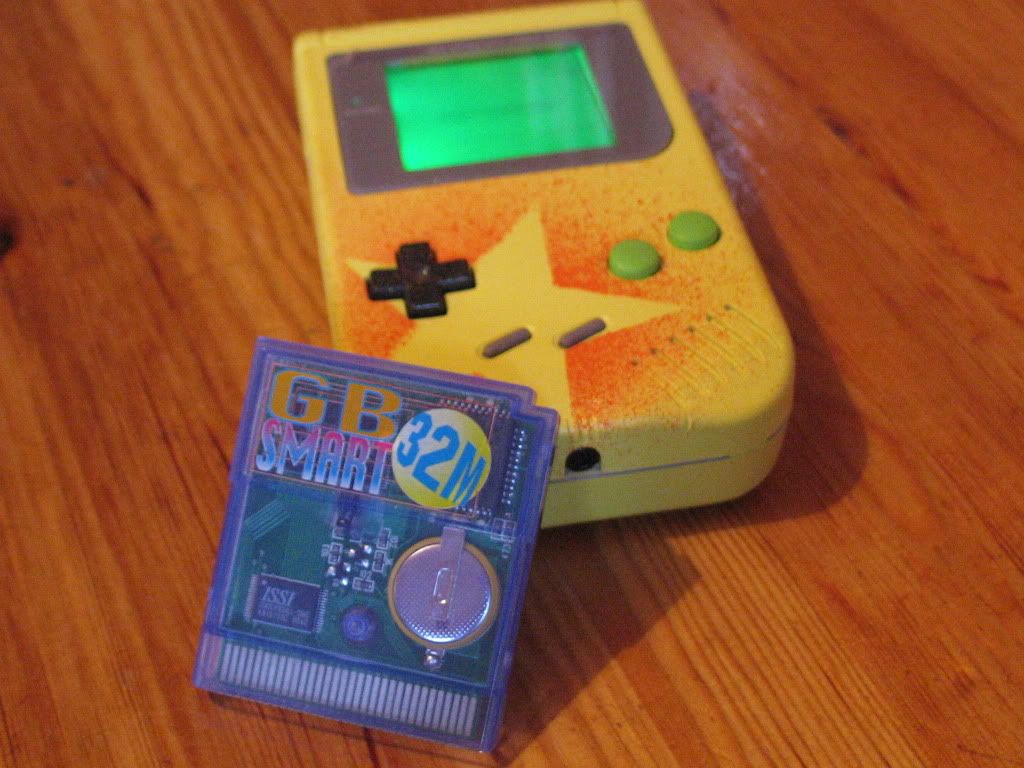 The ''Star Boy''.
This Gameboy has a unique custom paint job, It has been painted yellow with the outline of a star and green buttons.
It also has a matching green backlight which makes gameplay possible in any sort of lighting.
A internal pro-sound modification has been fitted. This means that the original headphone jack has a pro-sound modification, meaning that the sound is louder and clearer, giving it more mids and highs. This Gameboy has also been fitted with a brand new screen!
Included with this gameboy is the newest most stable version of LSDJ!
SOLD!